Monty Roberts has shown in countless shows around the world how he thinks horses can be handled. He shows how to gain the trust of the horses and how to educate them non-violently. Meanwhile, the American is 84. At Equitana 2019, the world's largest equestrian fair, he comes to the arena in a full gallop, showing what you can do as a human being in the Western saddle. Arguably none of the viewers still wonder how fit Monty Roberts still is. Very fit. And he has something new to tell.
In his shows, Monty Roberts impressively demonstrates how horses go about plastic tarpaulin in no time, go into trailer – before all unsolvable tasks. He shows how to work better with horses. Because many people often don't know exactly how to convey horses what to do. Of course Monty Roberts does not solve problems that have arisen over the years in half an hour. But he wants to show what works.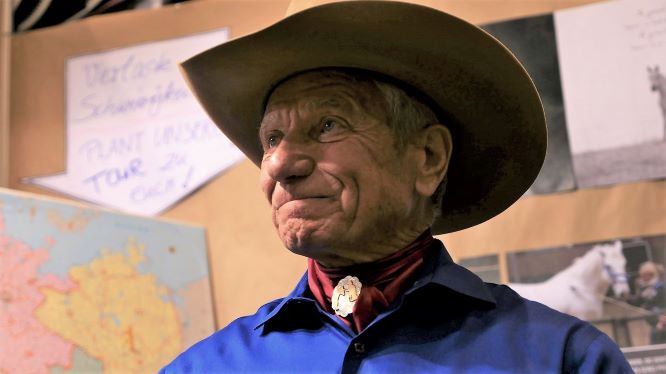 "There are a lot of people in the world that never touched a horse. And I'm not the one that says you have to touch a horse in order to live a happy life. It's just the way I found it. It's just one way to stay in touch with gods creations."
For millennia, horses have been subjected to human will. Roberts, however, wants to prove with his work that this tyranny of man is unnecessary and ineffective. And that, in his opinion, is because horses are flight animals, the exact opposite of humans, which are, after all, naturally predators. And the two don't speak the same language.
Man uses power, coercion and violence to achieve his goals. Because that's his instinct. On the show, Monty Roberts shows that trust is the most important thing between horse and human. He relies on mutual trust and respect. Sounds beautiful and it is. And because it works, it now also works with traumatized soldiers who have lost all trust in themselves and the world through what they have experienced. He has one on Equitana in Germany.
It is a German soldier who has experienced terrible things while working in Afghanistan. It's quiet in the show ring as the soldier works with a horse. Of course, he has learned a few times before what he has to do to show the horse what he wants him to do. But he's not a horse connoisseur. And to stand before a large audience that requires a great effort for him. Horses are sensitive and feel exactly how a human is doing. If man does everything right, the horse joins man. But man has to radiate peace and self-confidence, so that the horse follows voluntarily. Because on a leash, the horse is not. The soldier does everything right. He has influence on the horse with his behaviour. It's a quiet performance. The horse runs freely in the round pen and voluntarily joins the man. The audience feels the magical moment between horse and man.
"Critics motivate me, only with criticism do you get better"
Monty Roberts has worked for many years with veterans who come home traumatized from war zones. He doesn't talk about it often, though, because he has quite a critic. Psychologists who think he has to stay out of their field of expertise. But he doesn't care. He is now going public because he thinks the work is important. By working closely with horses, the German soldier was able to learn a bond again based on mutual trust and respect. This can also be transferred into everyday life.
What violence does to people, Monty Roberts knows all too well. As a child, he was beaten by his father, had countless broken bones before he was 12. And he knows exactly how hard it is to find a way out of trauma. "Horses taught me never to be violent," Roberts says. "Violence is never the answer," which is certainly one of the most common of his sentences. Nonviolence is the principle of success of his work with horses. He wants to show all over the world how important trust, friendship and respect are. That he can also help the veterans with this method means a lot to Monty Roberts.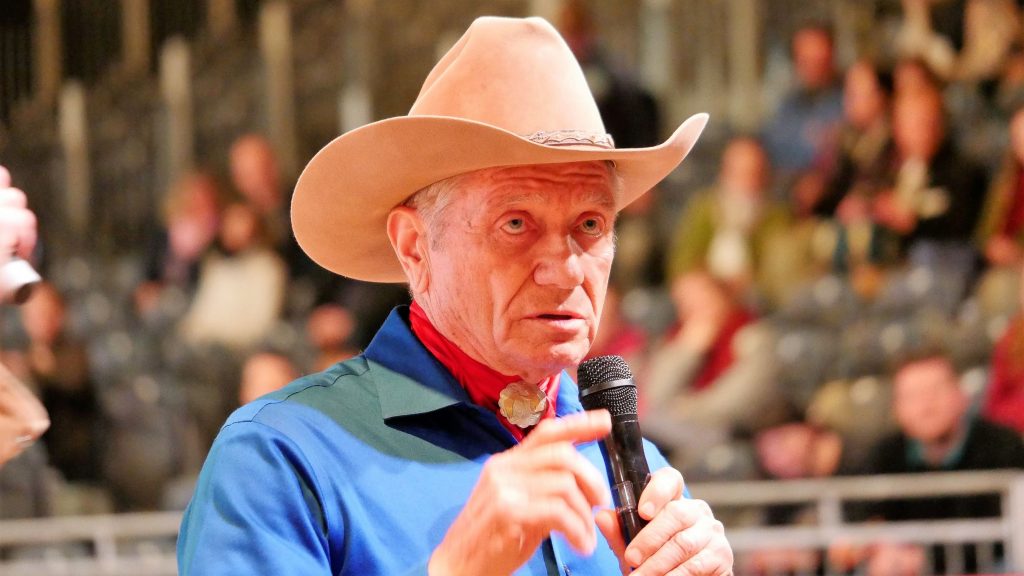 "We all should do things that are gratifying, We can look in the mirror and say: "That's good."
"I won a lot of prizes," he says, "every single one of them I would give away just to help a single veteran." Monty Roberts has high goals, says he wants to leave the world a little bit better than he found it. And the 84-year-old still has a lot to do. ' I've got a new knee. The doctor says that lasts 20 years. So: I'll keep going. "