The most famous horse from the Zangersheide stud is undoubtedly Ratina Z. She is considered the most successful show jumper in the world: gold at the Olympic Games, World Championships, World Cup winner. Together with her rider Ludger Beerbaum, she won numerous individual and team competitions. Ratina Z was born in 1982 and died in 2010. With Ratina at the latest, the "Z" in horse names became known. The horses of Stud Zangersheide usually have a Z behind the name. In addition to Ratina Z, there are other sounding names such as Taloubet Z, Codex One Z, Catoki Z, Take a Chance on ME Z, Aganix or Dominator Z.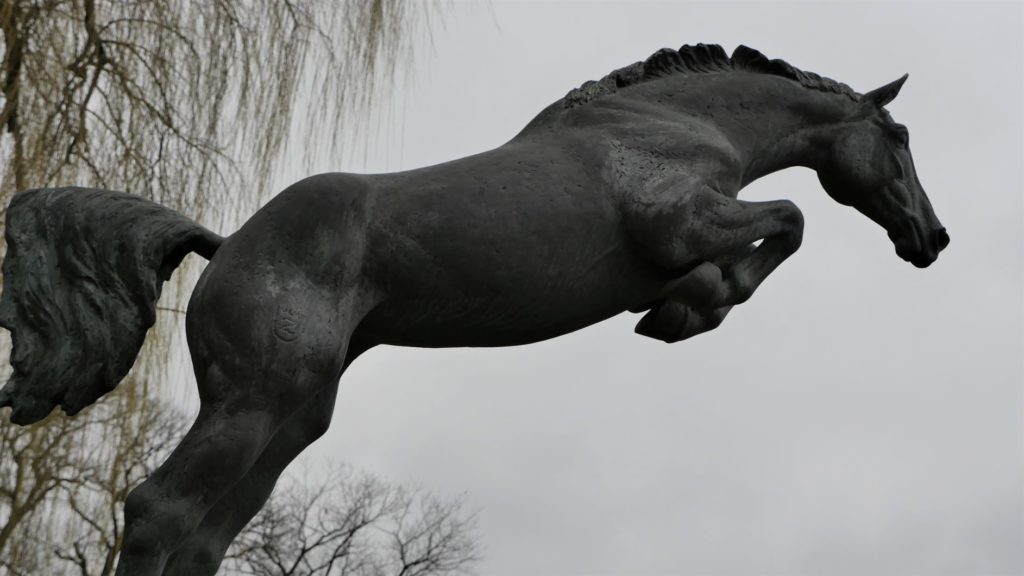 The statue of Ratina Z in front of the stud is reminiscent of the famous mare.
At the Open Days, you come close to many of them. "You won't find a stable like this anywhere else in the world," says Sascha Hahn. He is Zangersheide's breeding advisor for Germany and leads groups of visitors through the stables at the Open Day. "There are 18 stallions here. 15 of them have victories in 5-star competitions." Grand prizes, World Cup winners, world champions and Olympic champions.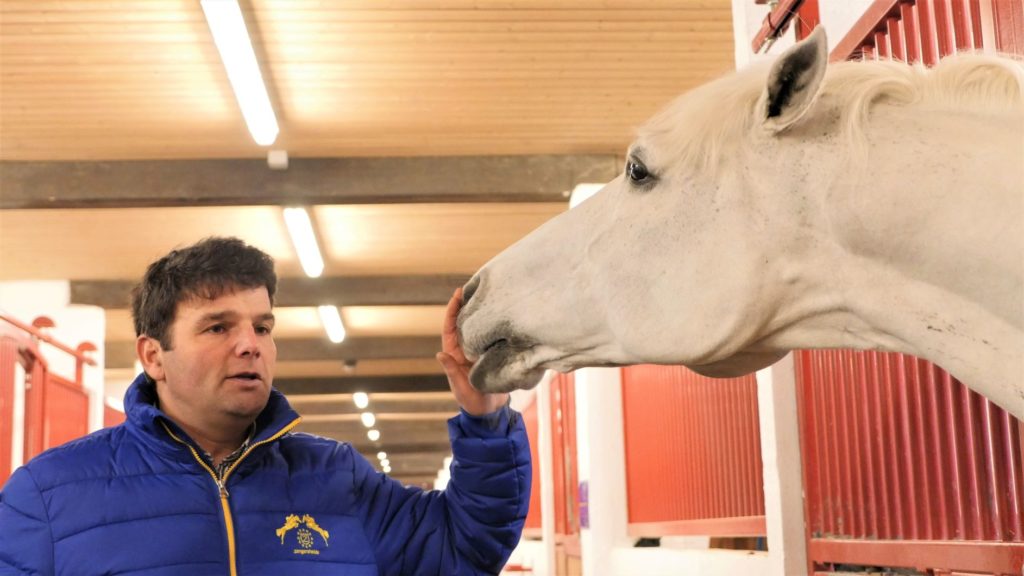 "You can't find such a stable lane all over the world."
Sascha Hahn, breeding consultant of Zangersheide for Germany
The most famous "Z" in the horse world
The Zangersheider horse is a horse breed of its own. In the 1970s, Léon Melchior founded a jumping stable and then a stud farm. He made breeding jumping horses his life's work as a horseman. Melchior wanted to breed the ideal jumping horse: intelligent, reliable, willing to perform and powerful.
A horseman with visions and entrepreneurial spirit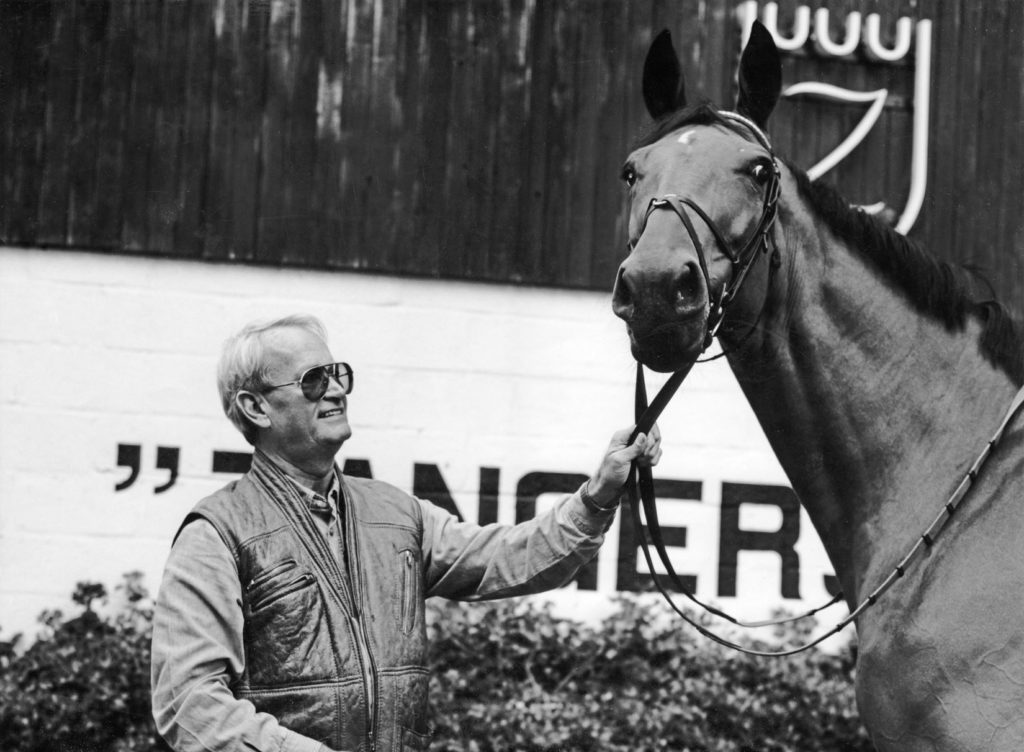 Founder of Gestüt Zangersheide Leon Melchior with Ratina Z. He had visions and also implemented them.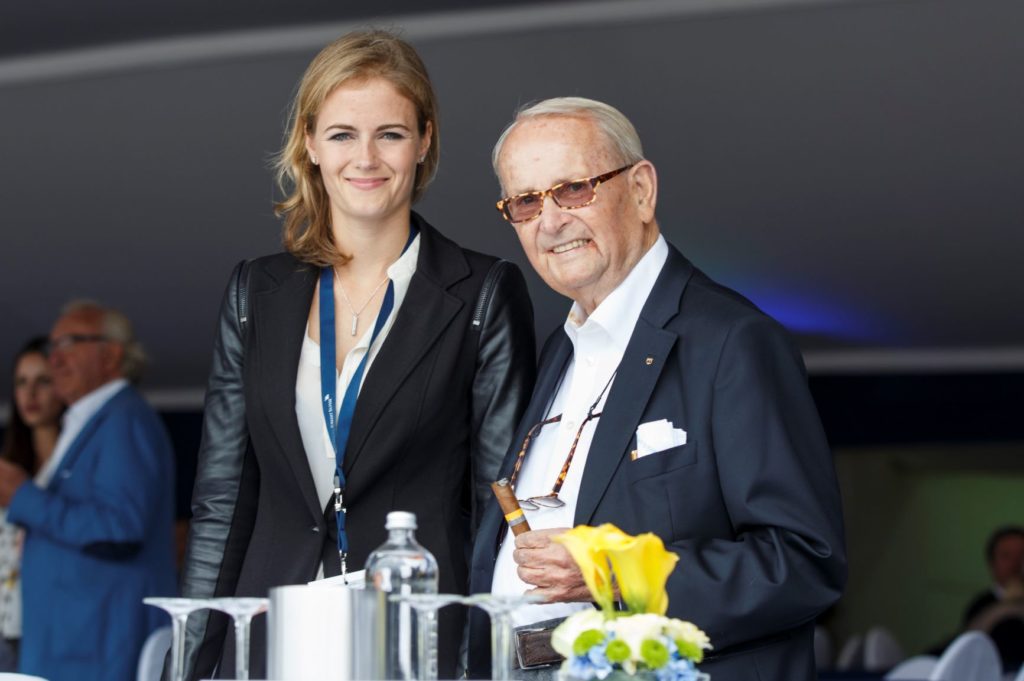 Leon Melchior died in 2015. Today Melchior's daughter Judy Ann is the head of Zangersheide.
Leon Melchior was a pioneer as a horse breeder, a trendsetter. Zangersheide started with artificial insemination, which was rejected by most horse breeders at the time. Today this is the standard in horse breeding. He brought the Z-horses to the top of the world.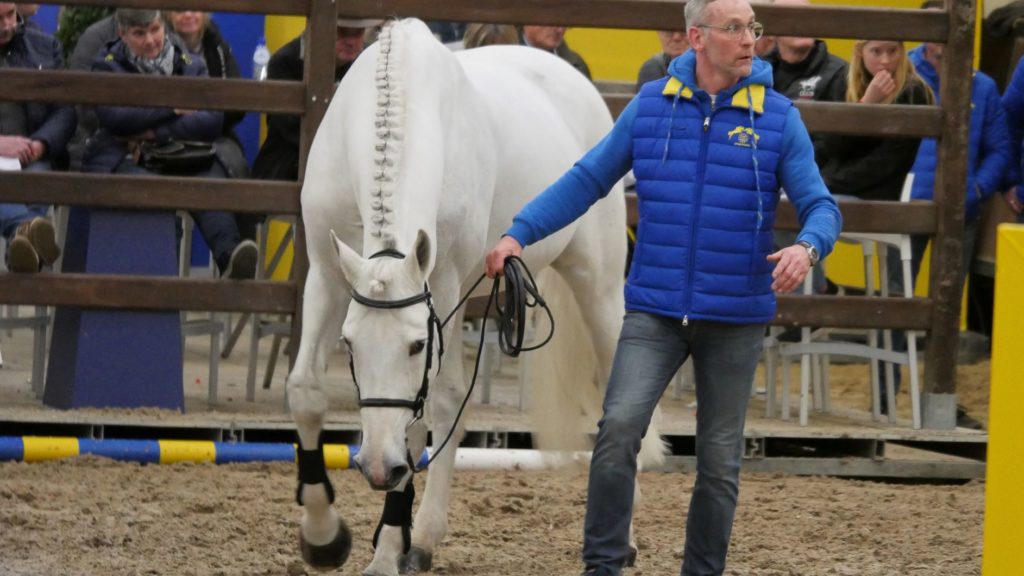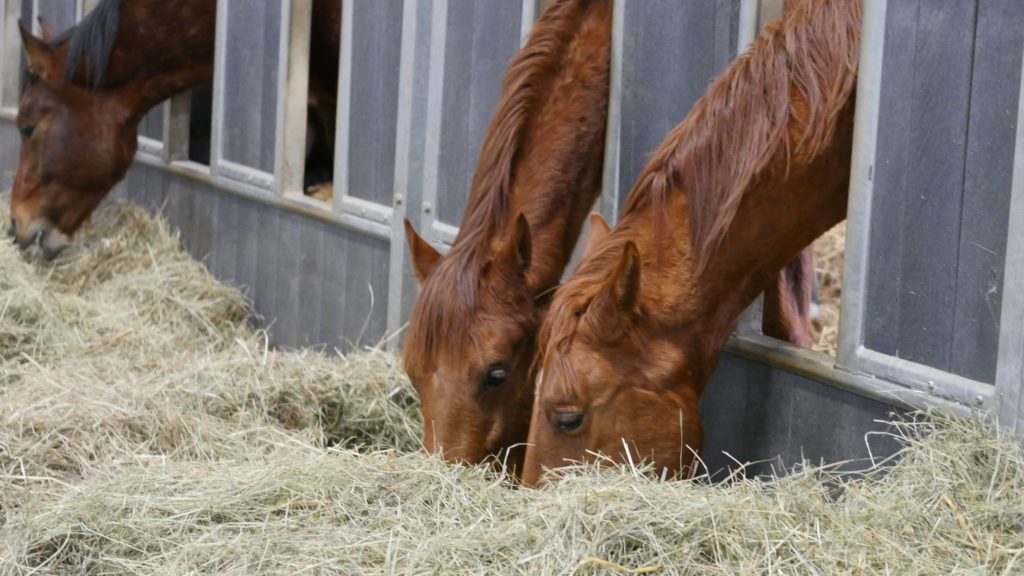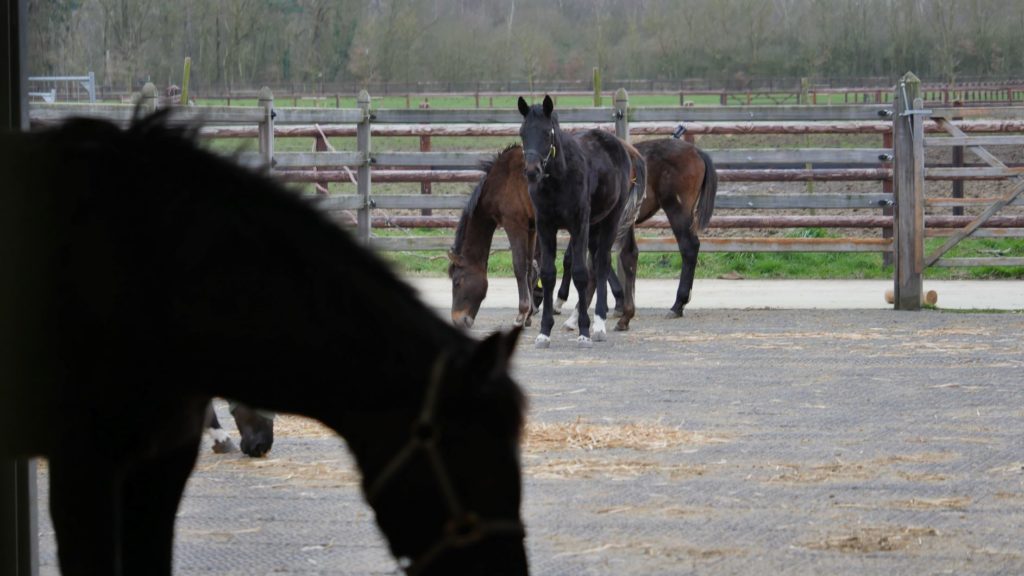 Two of the top horses are Taloubet Z and Codex One Z. The german show jumper Christian Ahlmann won among other things the World Cup with Taloubet Z, with Codex One Z he won the Grand Prix of Aachen. Because Christian Ahlmann is a very successful show jumper, the horse world is looking even more at Zangersheide Stud. Both horses have left the sport. With both is now bred on Zangerheide.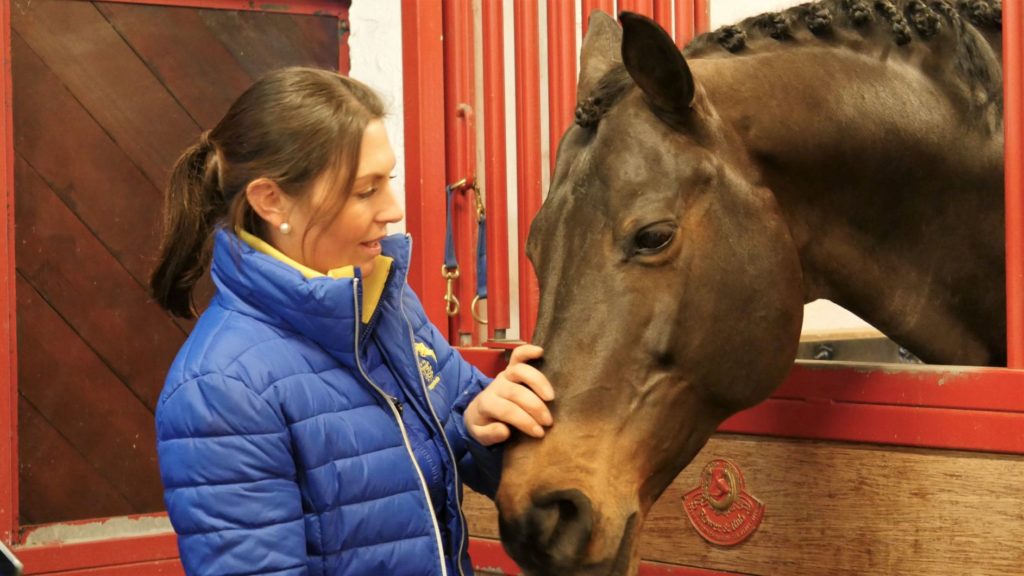 "Christian had unique partnerships with Taloubet and Codex. Both are winners," says Caroline Schwolow.
She organizes all important matters in the Ahlmann stable in Marl/Germany and knows both horses well.
And the horses know her.
Ahlmann and the daughter of Leon Melchiors Judy Ann are a couple.
They have two children.
Judy Ann has been running the stud in his spirit since Leon Melchior's death.
The World Championships for young show jumpers take place every year in September on Zangersheide.
Leon Melchior always wanted this top-class event to be free of charge for all visitors.
It still is today.