If you close your eyes, it does not take long to imagine that you are sitting on a real horse. Once press the legs and already trots off the big black man. And with momentum – depending on the software setting for beginners or advanced sometimes with more, sometimes with less momentum. He also reacts immediately to the canter help. However, he stops at once. "Yes," smiles the coach, "you pulled too hard on the reins, it does not like a horse, not even a plastic one."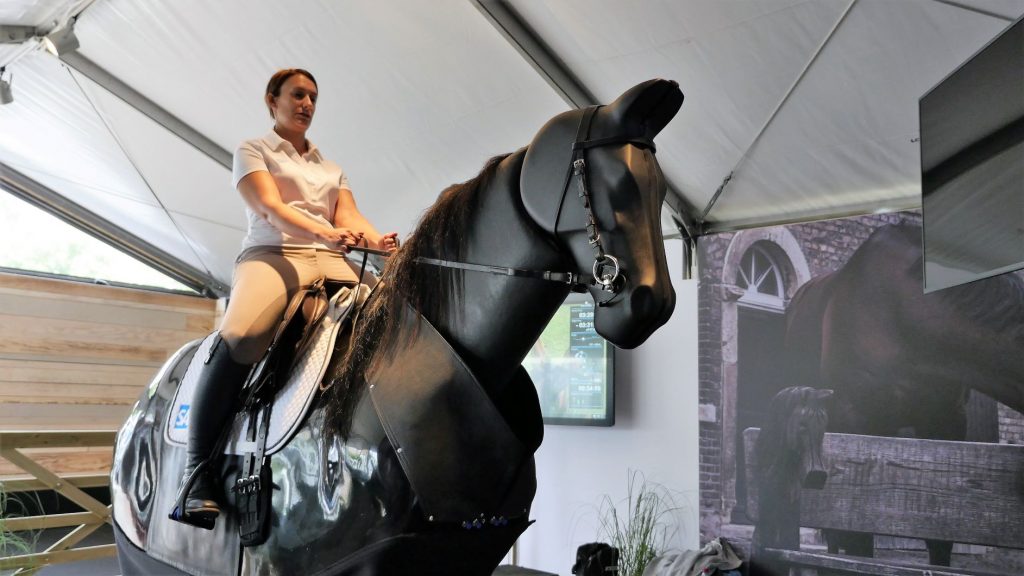 And that's exactly what it's all about: studying movement sequences and helping to study exactly one thing, to recognize what's going wrong, to feel how it's doing right. Racewood has been building such equestrian simulators for 30 years. Racewood is the market leader in this field – made in England. Bill Greenwood started with a simulator in racing. A real horse would not go round after round so the jockey can train. A simulator does it if necessary 24 hours a day, 7 days a week. When you want and how long you want. The coach has the unique chance to stand right next to the rider to correct the rider exactly. The horse moves, but not from the spot. The software analyzes exactly which hand, for example, tightens harder. Once the error has been detected, it can be corrected.
The new generation of simulators makes it possible to train all processes in the disciplines of dressage, jumping and cross-country to the desired level of difficulty. You can even ride real courses that riders have to complete. The courses are to be considered in all details as a virtual 3D tour from all angles. You gallop across meadows and through the water, jumping over jumps. And that's harder than you think. Because the machine actually moves powerfully over the jump and as I said: Once too tightly packed on the reins, the simulator stops.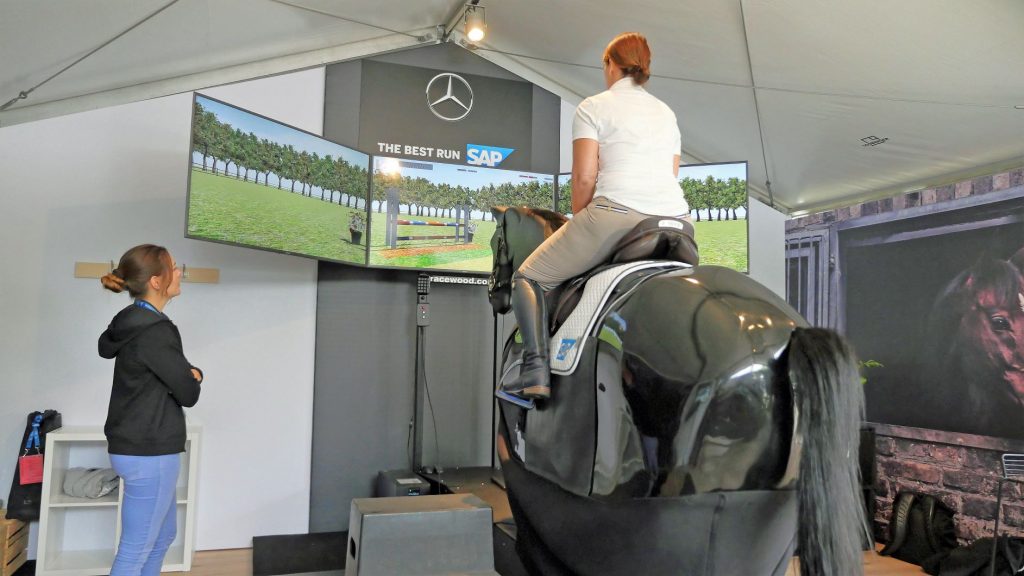 Trainer Lottie Williams stands directly with the horse and can give very clear instructions. For the rider, it goes virtually through the terrain on a real saddle in canter.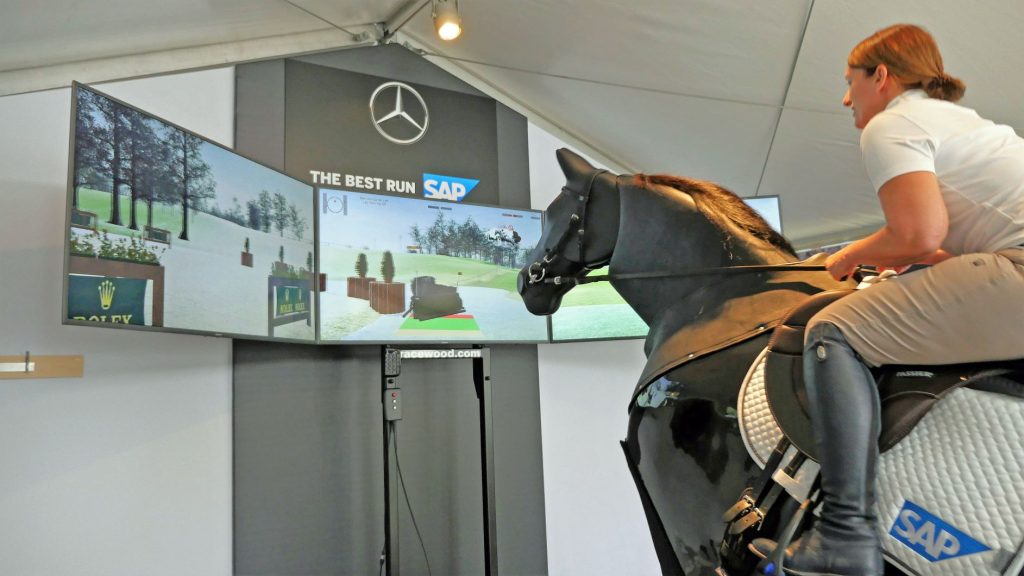 Here you can see very precisely that the simulator not only gallops nicely evenly, but also lifts high above the jump.
The riding feeling on the big black is more real than you can imagine. If the trainer switches the software, the eventing simulator becomes a dressage simulator. On the real saddle, the stirrups a little longer, and you can train piaffe and passage. The horses of flesh and blood will rejoice: once mistakes of the rider are recognized, the living partner horse has to suffer from them no longer.
"It is a piece of equipment, it supplements your training. It's not instead of the horse.It's a mechanical horse. It's the size of a horse, it feels like a horse. But it's a product.It's just you and what you're doing. You can see everything you are doing in real time. The instructor or the screen will show you that you are not doing it properly. So you can learn very quickly."
Bill Greenwood, founder of Racewood