On the Equitana there are mainly horses. They just walk right across the exhibition halls, because there are demonstrations on riding grounds everywhere. About 200,000 visitors meet about 750 horses here. Breeders present 40 different horse breeds and trainers showcase their training methods.
Many of the Stars are Two-legged
For more than 40 Years, Linda Tellington-Jones has been delighting the Equine world and has been coming to The Equitana for just as long. The Canadian native lives on Hawai. Anyone who has ever had the Chance to experience the agile 81-year-old will certainly not forget the encounter. Because Linda Tellington-Jones is a charismatic woman with horse understanding.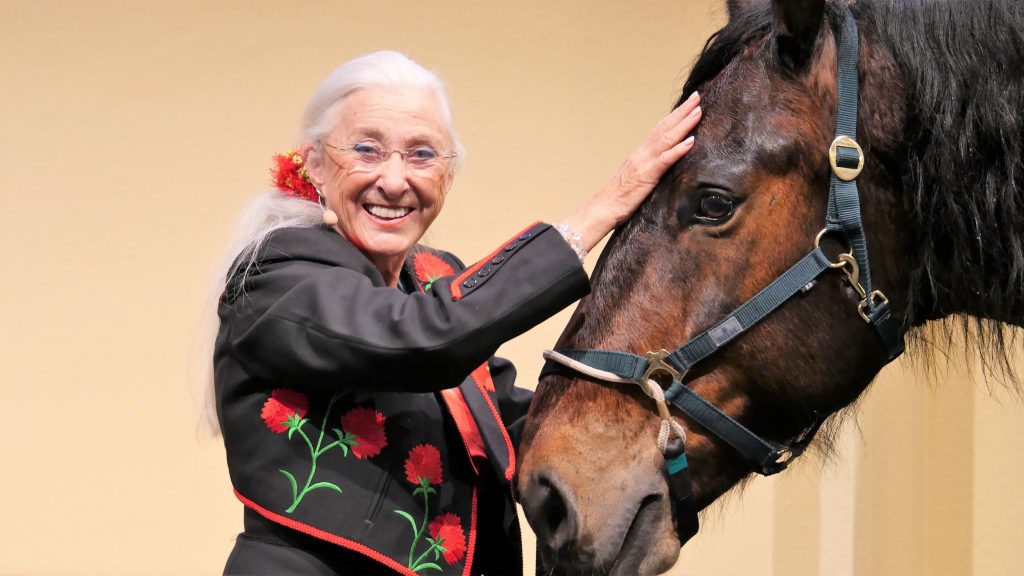 "I want a fair, trusting and security brokering partnership with the horse. My goal is for the horse to enjoy being ridden as much as I have riding it."
Linda Tellington Jones works with a special massage on horses, the famous Tellington Touches. It conveys horse training based on trust. Because as she says, horses like to work with humans.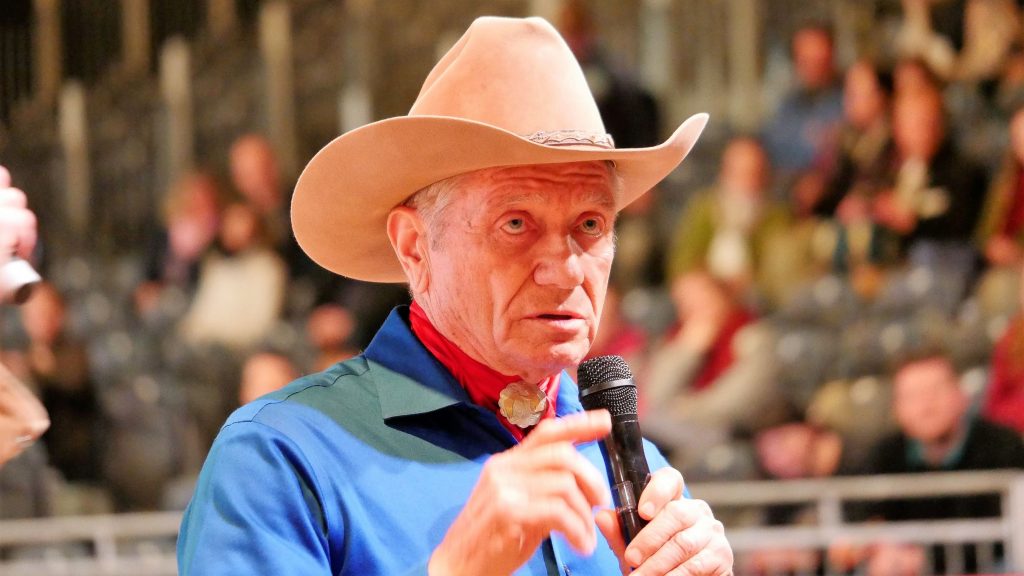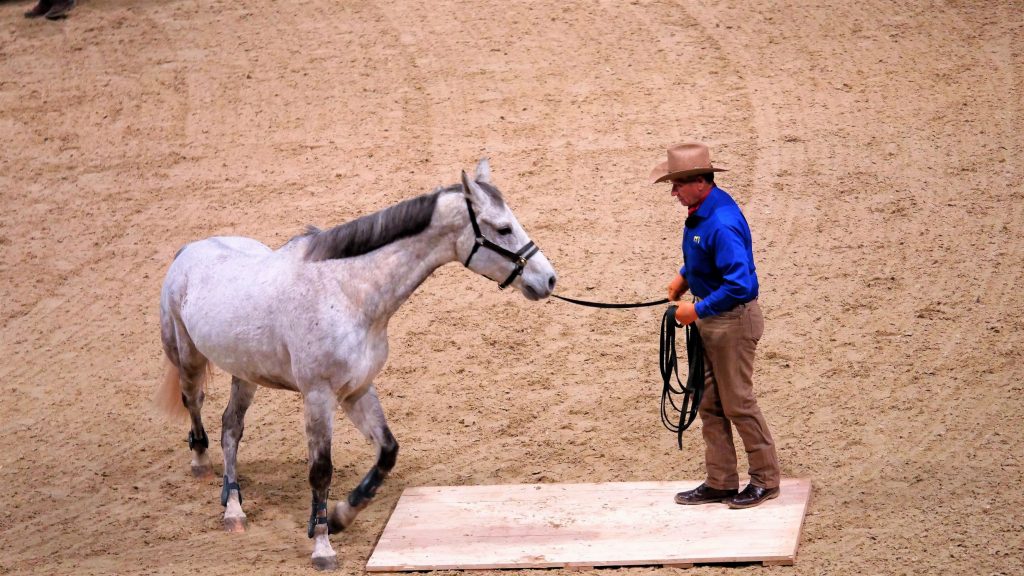 This year also saw one of the rare opportunities to see american Monty Roberts. He himself does not speak of himself as a "Horse Whisperer," but he still coined the term. Non-violent communication between humans and animals plays a crucial role in his work with horses. He says:
"Usually it's the people who are to blame for the problems of horses. Many people intimidate their horses by force, use whips for the horse to submit. I use the way horses communicate with each other to develop a partnership. And that works."
You don't notice Monty Roberts for an 84 Year. So at the evening show on the Equitana, he galloped into the big arena on a horse completely unknown to him. On the show, he not only impressively demonstrated once again what horses are willing to do voluntarily when treated according to his nonviolent training method. Many a horse owner wondered that his horse went into the horse trailer after 5 minutes, for which they would otherwise need 3 hours. Monty Roberts is working tirelessly to leave a better world for horses and people. So there was something quite unexpected on the evening: A german traumatized soldier worked with a horse. A man who never had anything to do with horses. He had only worked with Monty Robert's Team a few times and moved the horse to do it to follow him. Horses treat traumatised people in whose lives violence played a major role. It was an impressive performance. For she showed very clearly what Monty Roberts stands for: "Violence Is never the answer." For horses, as well as for people.
Likewise, Timo Ameruoso impressed. Earlier as a Youngster, Timo Ameruoso was a successful showjumper, with good prospects of a career in elite sport. He has been in a wheelchair since an accident as a 16-year-old. Today he is one of the best horse trainers.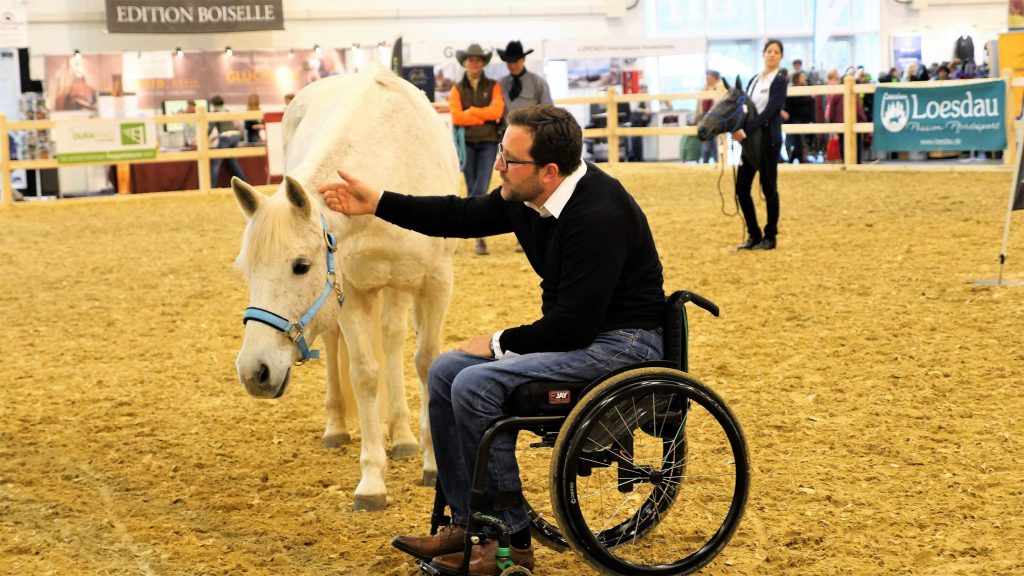 "Horses have been an anchor in my life where it has been difficult. Horses are for me the source of my strength, my inspiration and from which I have learned a lot."
Timo Ameruoso not only explains to other people how to ride, he rides himself despite being paralyzed from the sternum down. For that to happen, he had to think quite a bit. He has tried a lot and researched a lot more scientifically. By now, he thinks riding, as it is taught in many places, is wrong. He makes his greatest weakness, the wheelchair, to that from which he developed his greatest strength from.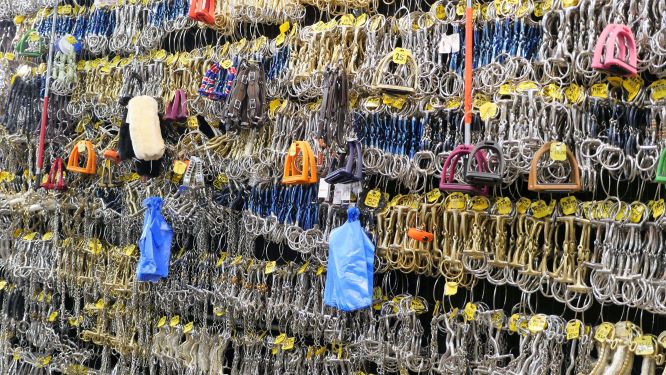 There is everything you can expect about horses. A lot of things can also be bought. Spoilt for choice. The offer is huge.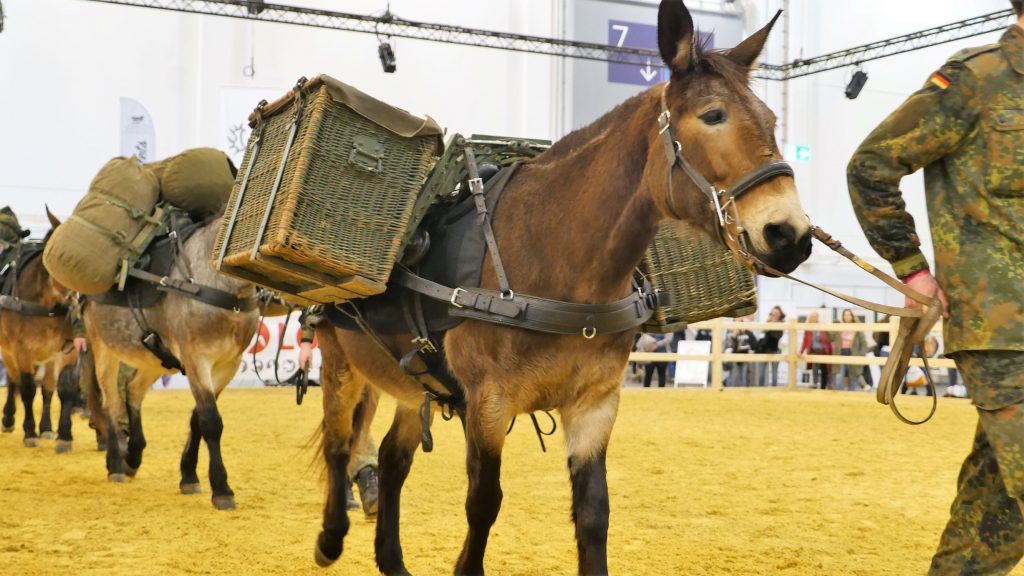 But there is also the unexpected: This is the supporting company of the german armed forces. The 54 mules and haflinger are used in the mountain infantry.
Novelties on the horse market honored the Equitana's Innovation Prize – a coveted trophy of exhibitors.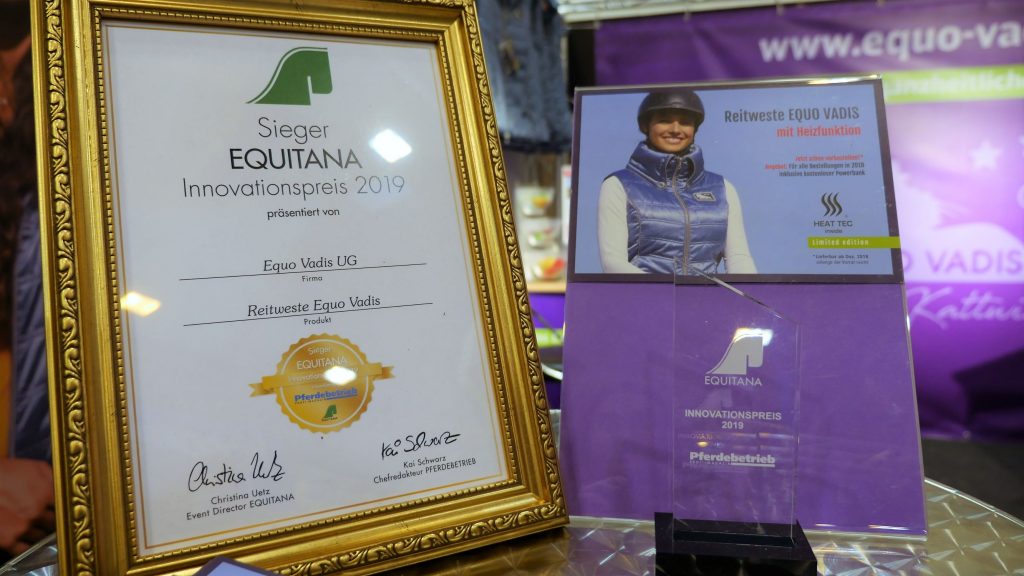 Among them heated riding vests or the App "First Aid for Horses." Because the mobile phone is probably there every time you ride out. This includes step-by-step instructions for concrete first aid measures and useful tips for further treatment. Illustrations and videos illustrate the instructions for action.
Who wants to know more: www.equo-vadis.de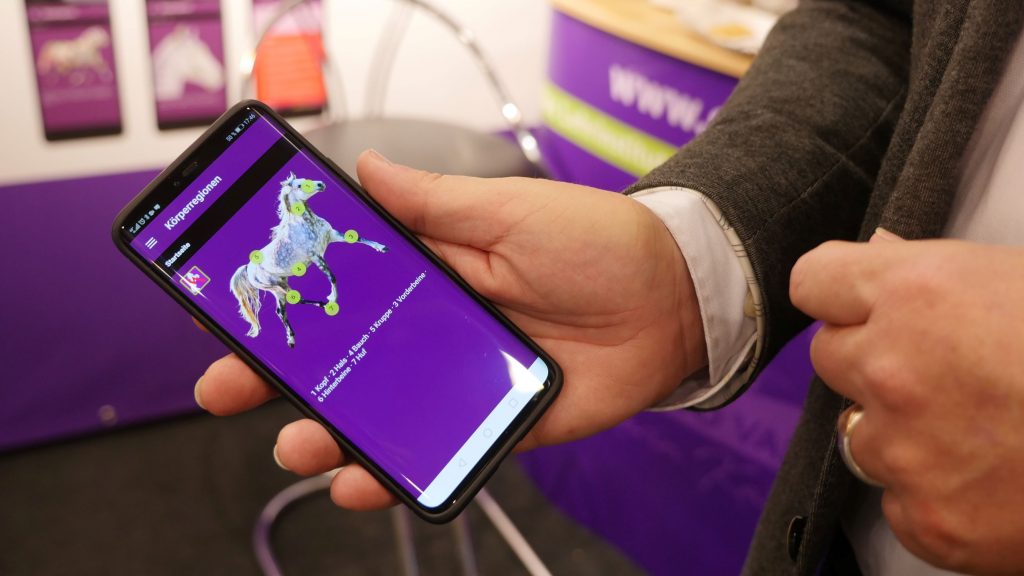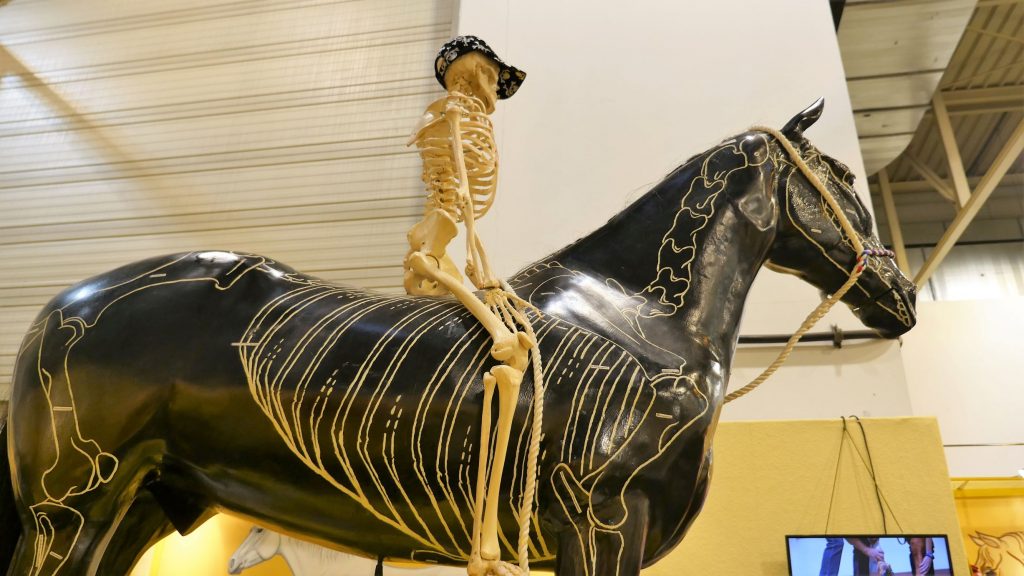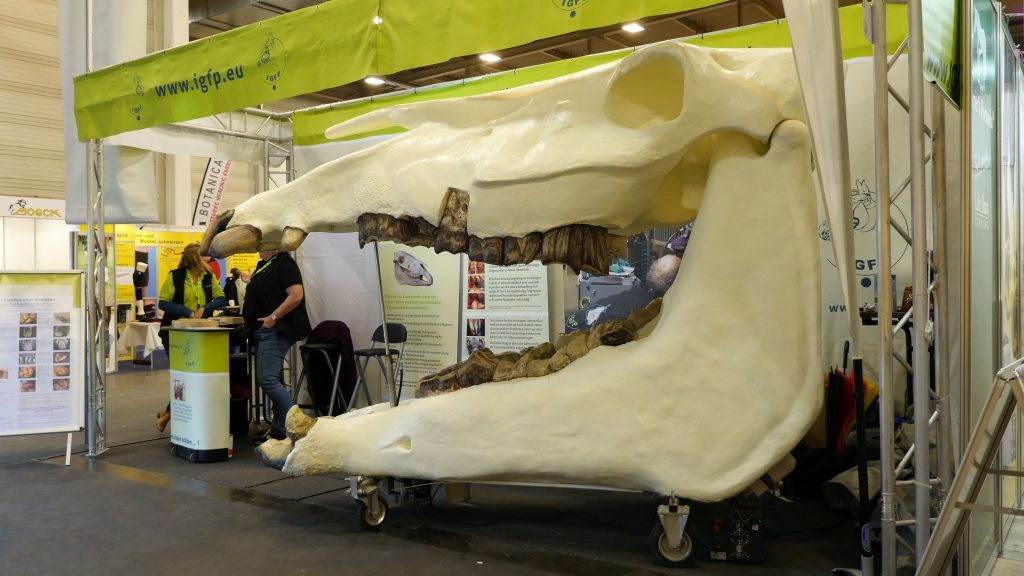 The Issue of horse health was to be explored in many places. In the "veterinarian show" one could find out very carefully about healthy and sick horses.
Model "Mathilde" was also exciting – probably you have never seen the teeth of your horse so precisely. The "International Society for The Functioning of Horse Tines" is committed to better dental care in horses.
Anyone who missed all this, in two years the Equitana will take place again in Essen.