As early as the 16th century, merchants roaming the country were selling household items and Dala horses as toys. Today they are still made with the finest craftsmanship in the Swedish region of Dalarna, which is where the name comes from. Because they are such a popular souvenir, millions worth of wooden horses are made there every year.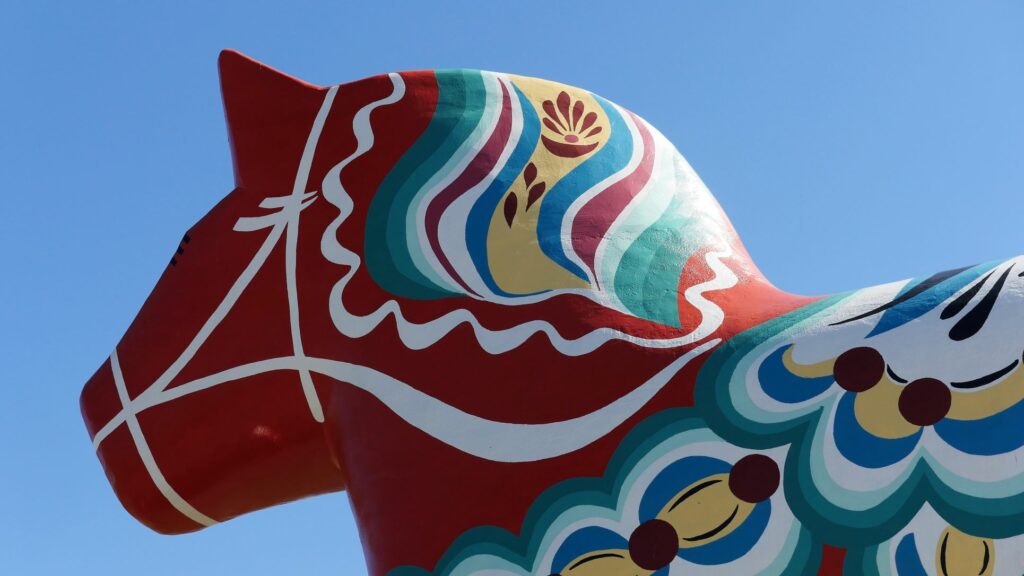 They come in different colors, traditionally Dala horses are red painted wooden horses with blue and white painted saddle and bridle.
Today the Dala horse can be found in almost every Swedish household. But the breakthrough came in 1936, when a three-meter high wooden horse was exhibited at the World's Fair in New York and became a real celebrity. The Swedes wanted to show that the horse was a good friend and workmate, as well as a symbol of strength.
The world's largest Dala horse is in Avesta
It is quite simply located on the side of the road by a large shopping center where highways 68 and 70 meet. At 13 meters tall, it's hard to miss.