One of the most important days of the CHIO Aachen 2019 is the cross country of the eventing riders. Many of the best riders in the world wear a little cuddly toy on their backs, a little pony. But why? Many think it's a lucky charm, but that's only half the story. Behind this is the sad and at the same time beautiful story of Hannah Francis. Sad, because Hannah is dead. Beautiful, because her story is alive.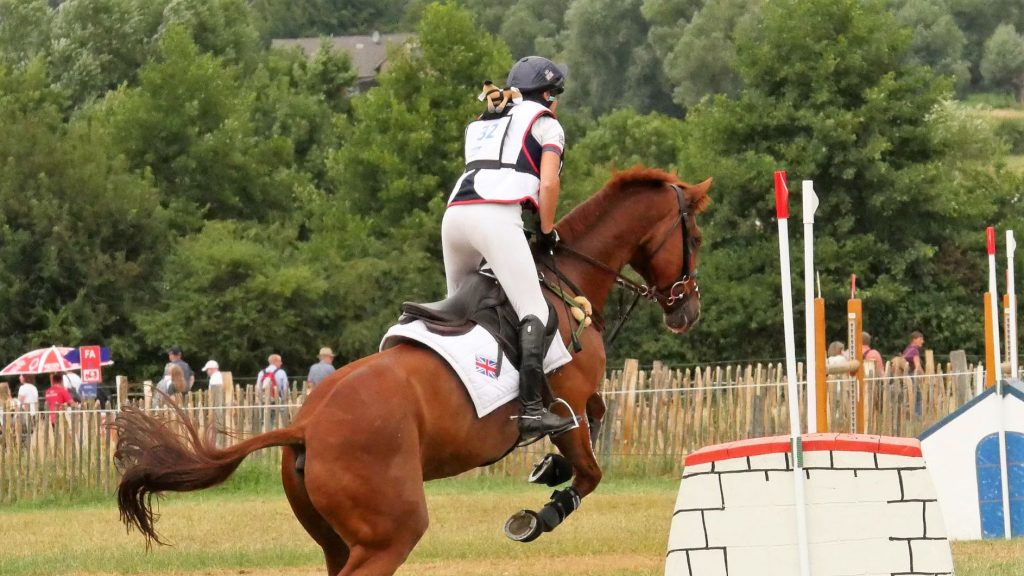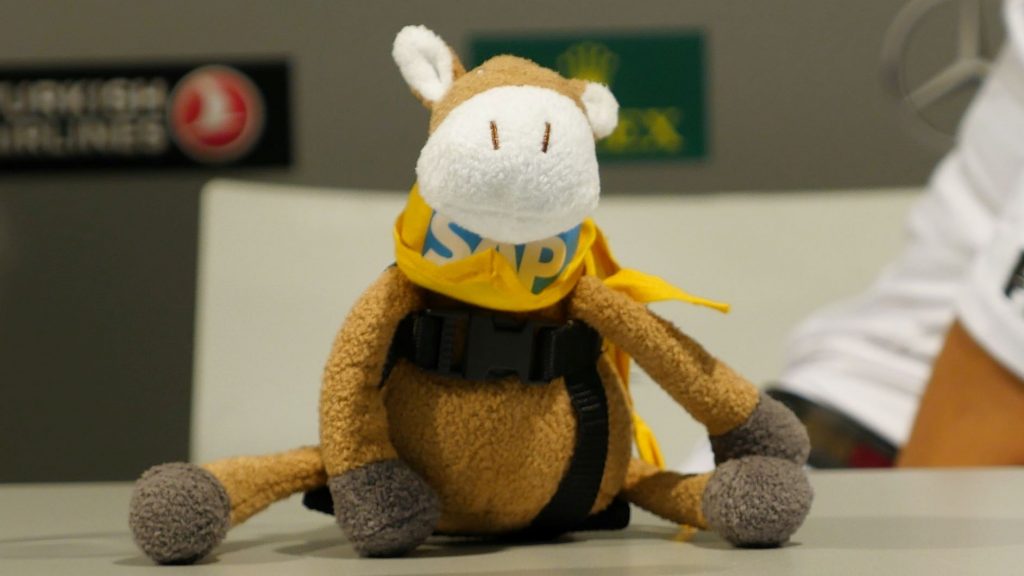 Hannah's great concern was forgetting her. That you forget her story. But Hannah Francis was a very special girl. Her courage and energy are impressive. Whoever has heard of her will certainly not forget her. Even the world's best eventing riders are helping to talk about Hannah Francis and her cuddly Willberry Wonder Pony. In big tournaments, they take Berry on their shoulder in the cross-country. Why? They do not want to forget the story of the brave Hannah.
What makes the whole story just sad, is: Hannah Francis should actually be a young woman today, who would conquer the horse world as a talented rider. But Hannah is dead.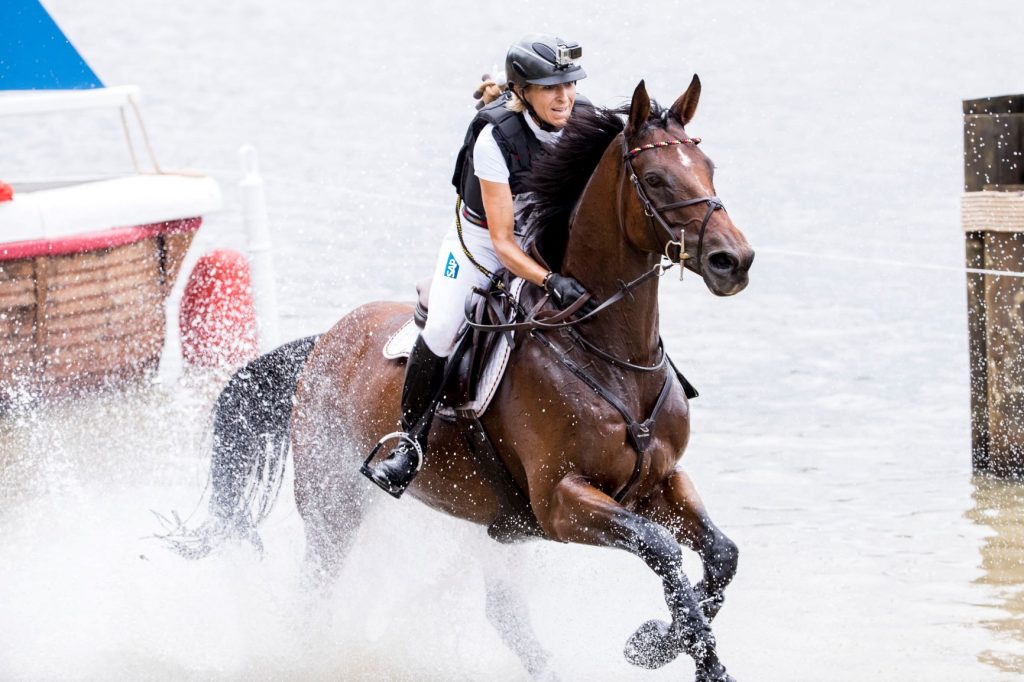 German Ingrid Klimke is a big fan of Willberry Wonder Pony.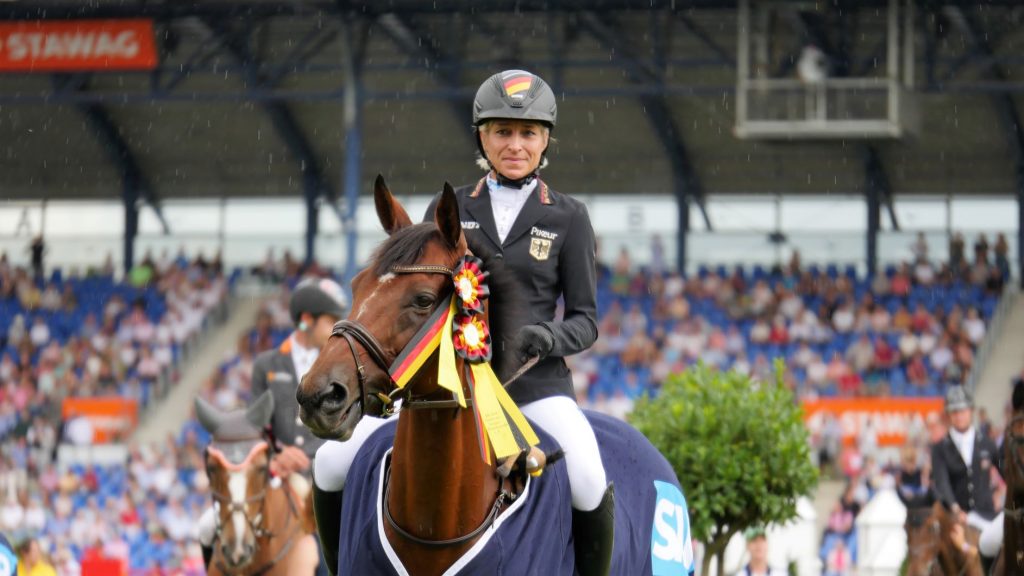 She wins the CHIO Aachen 2019 with her Hale Bob. Willberry is of course everywhere.
What's behind it:

Hannah's story
Riding was her passion. In 2015, the young Englishwoman Hannah Francis dreams of a great future as an eventing rider. But the teenager gets pain in the leg. Only a little, but it quickly becomes more. A few days before her 17th birthday in May 2015 comes the shocking diagnosis: bone cancer. In a blog she writes about her fate, her treatment, about all ups and downs. And from the perspective of her little cuddly pony Willberry. Berry becomes a symbol of a fundraiser on this blog, collecting considerable funds for bone cancer research and charity until her death.
Hannah continues to go to the horses, although the doctors advise her against it. The horses give her pleasure and strength. Horses are simply their lives.
Hannah has wishes. Once again she wants to ride famous horses, once she would like to go to the CHIO in Aachen, the biggest horse show in the world. Many wishes are fulfilled. She is only 17 years old and deadly ill. Nevertheless, she it is setting up a big charity initiative. Everyone can buy Pony Willberry for 20 pounds. The whole family supports Hannah. Grandma sews scarves for every single special pony, packs packages and brings them to the post office. Two friends organize the activities on social media. Many riders support the action, they fulfill the wishes of the terminally ill – once riding a horse, caressing or whatever.
Many donate money, others take the cuddly toy. They carry Willberry on their backs on their rides. To signal Hannah's will to fight, and to continue raising money for medical research in the fight against bone cancer. Pony Willberry goes around the world.
Hannah is no longer alive, but her work is
Hannah is no longer alive. She dies at just 18. But her story lives on. She has not made it to the CHIO Aachen. But there is also in 2019, the great sympathy and admiration for Hannah. Sponsor SAP supports the promotion, puts a basket full of cuddly toy Willberry in the registration office. The eventing riders can take him with him in the cross country course.
If the winner of the event has the Willberry Wonder Pony with him, an amount of money will go to the still existing charity campaign. The CHIO is the "World Festival of Equestrian Sports", everything that is ranked and named in Equestrian Sport is there. The pictures made there go around the world. And many will ask themselves: What is that cuddly animal the riders carry with them?
Willberry Wonder Pony tells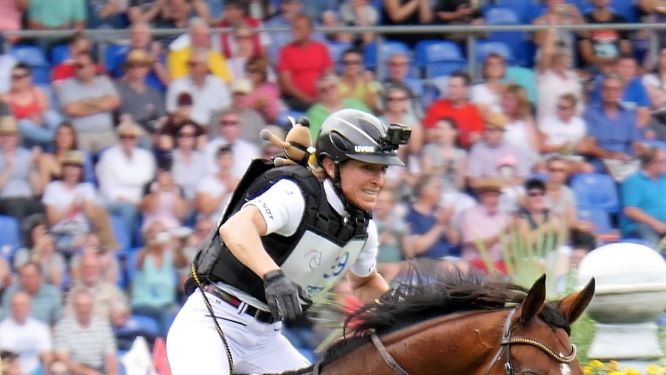 "The German Ingrid Klimke always takes me along. She definitely won in Aachen. "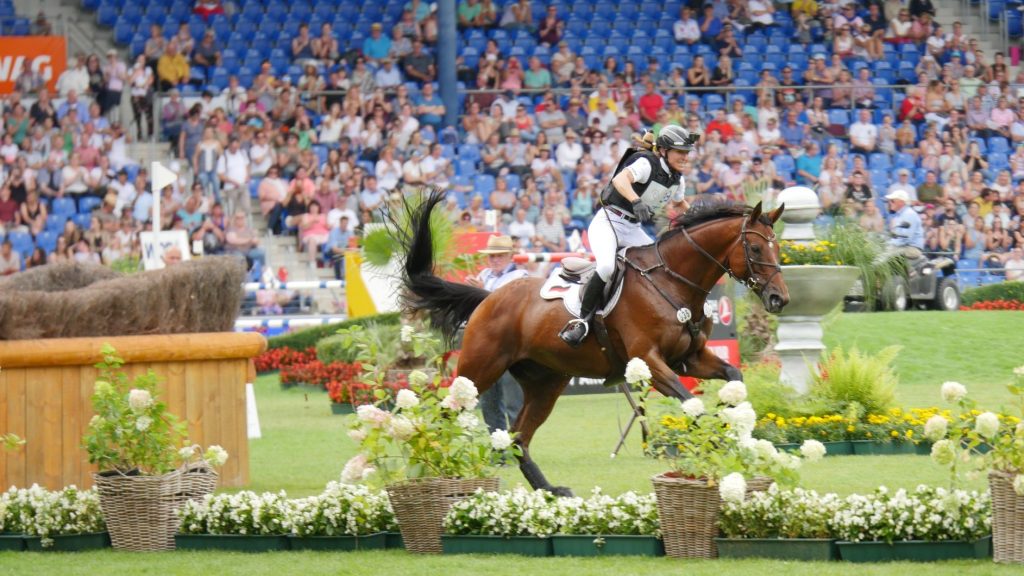 "I hang tightly on Ingrid's back."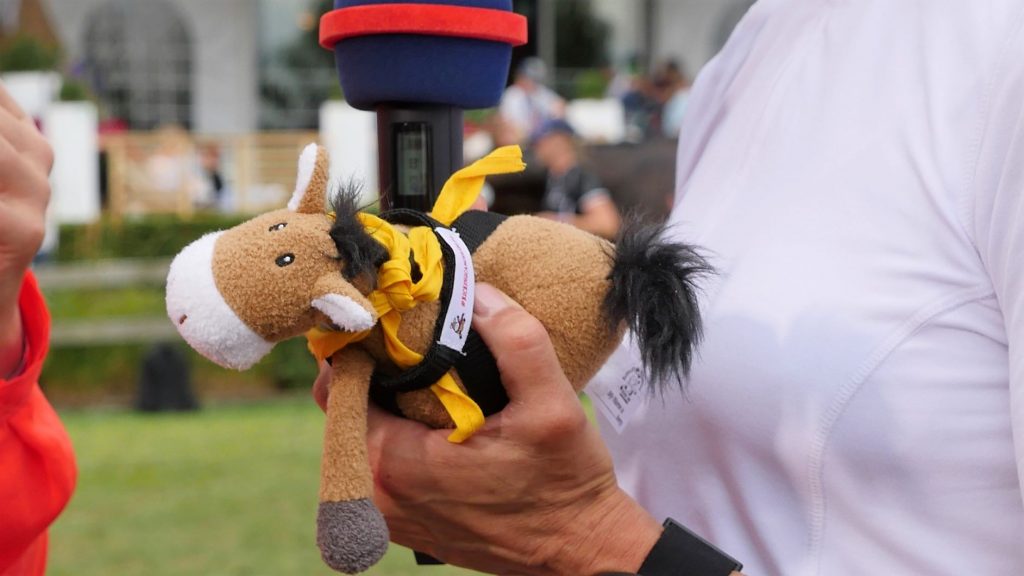 ""She takes me everywhere, even to the TV interview."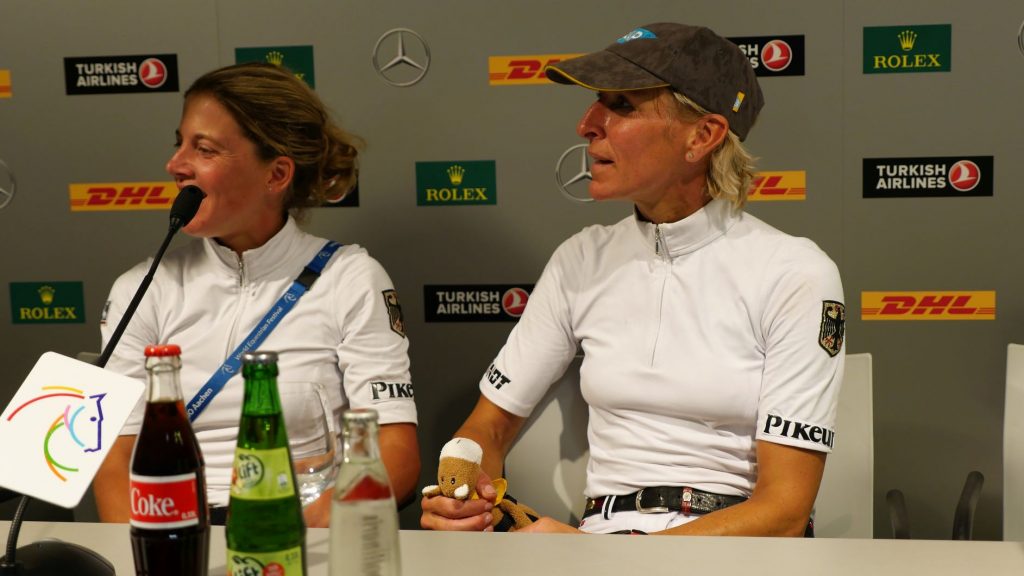 "To the press conference too."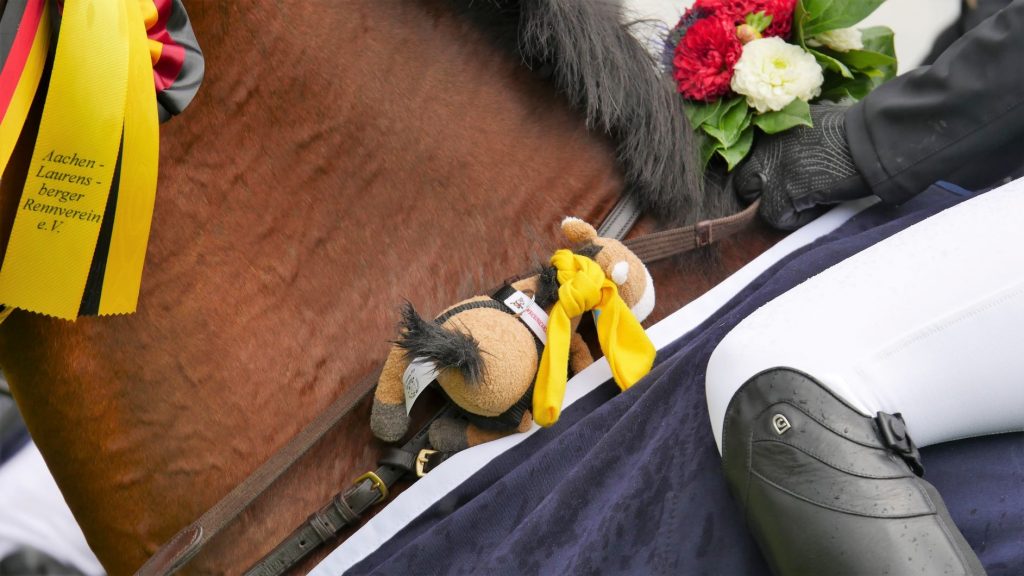 "This is a lot cooler. At the awards ceremony in the big stadium I'm hanging on the reins of Hale Bob. "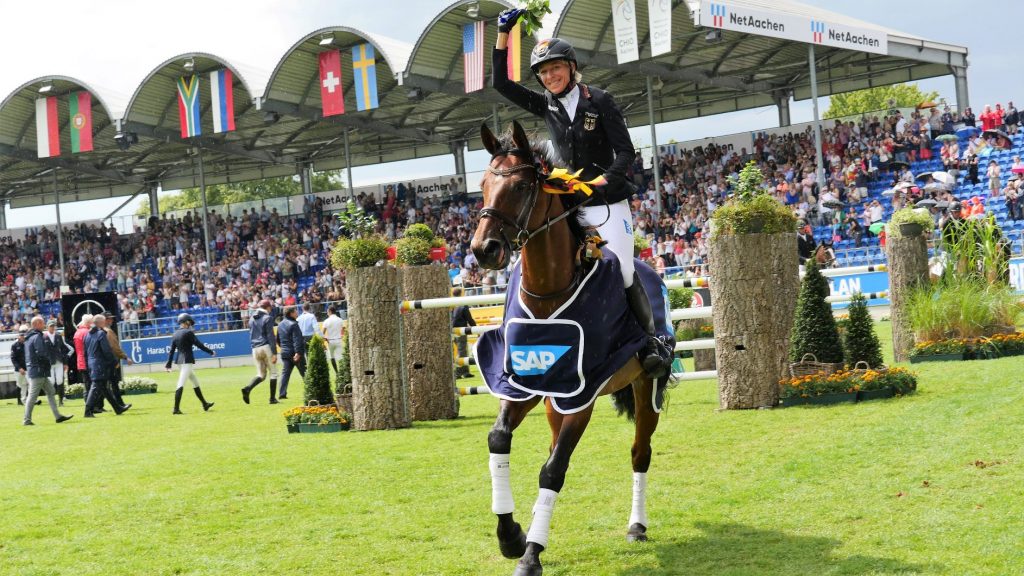 "Everyone is cheering on the lap of honor in the big stadium, which is great."
"And because everyone sees me here, we're talking about you Hannah, everyone's talking about the courage to face life, and that you have to fight for your desires!"
43 of the world's best eventing riders will start at the CHIO Aachen 2019. Many take Willberry Wonder Pony into the field. The brave Hannah does not live anymore, but her work lives on.
"Thanks to all the people so desperate to make little old me and Willberry happy, I've met my absolute idols and heroes," Hannah said in May 2015. "I've ridden horses who's talent is out of this world and genuinely tried their hardest to look after me as if they knew just how weak and fragile I now am. I've had so many wonderful adventures, small and large, with my wonder pony, my family and my friends that lots of people must only be able to dream of."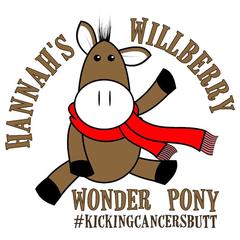 Here you can find all information about Hannah and cuddly Willberry. There you can buy your own Wonder Pony. For a good purpose.
https://www.willberrywonderpony.org/