Almost a thousand horses are in Aachen from 12 to 21 July. The CHIO is a superlative tournament: the competitions are held in the five disciplines of jumping, dressage, driving, eventing and vaulting. At the start is only the world elite, therefore the stars of the international equestrian scene are to be met here.
Aachen is a german city in the border triangle between Germany, Holland and Belgium. The CHIO Aachen is a horse show with tradition and attraction. The first competition weekend of the CHIO begins with vaulting.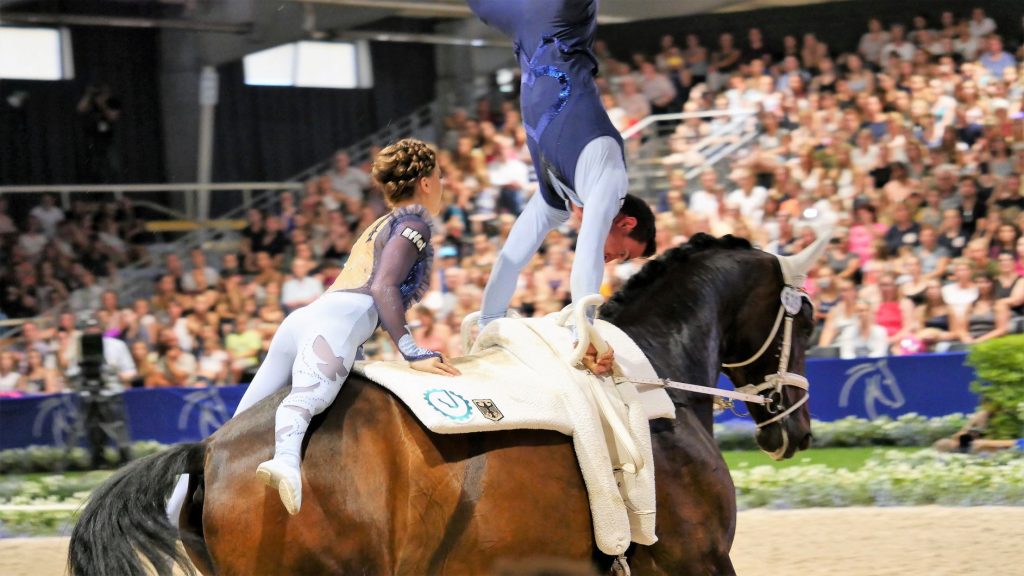 There are individual rankings, but also group rankings, in which even three people can be on the horse at the same time. Apparently effortlessly the vaulters show their acrobatic exercises on the galloping horse.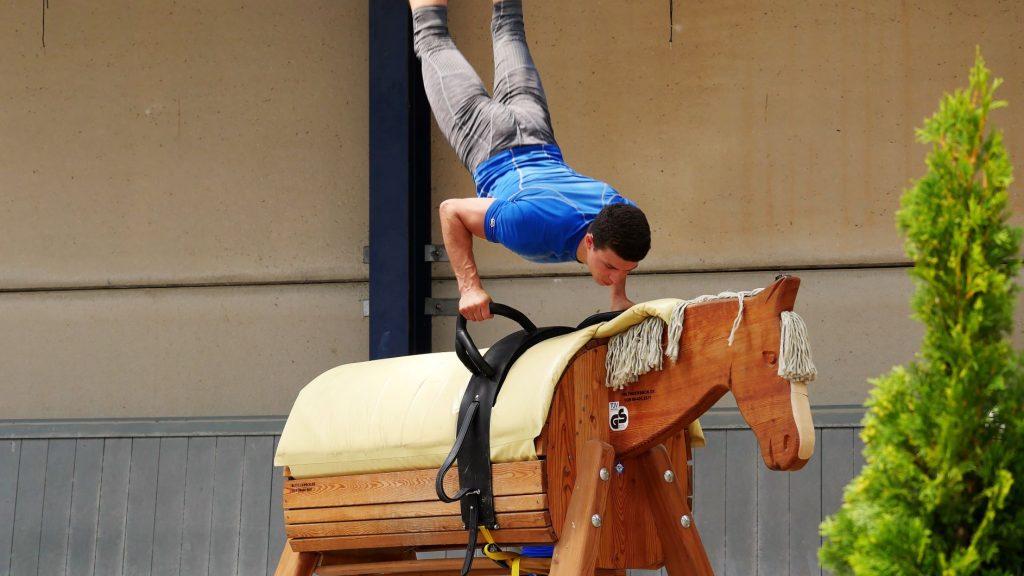 However, the gymnasts on the horse do not always practice on a real horse. In technique and freestyle the participants have to convince.
What is the CHIO Aachen actually?
The CHIO Aachen [Concours Hippique International Officiel] is the official tournament of the Federal Republic of Germany. Here are all Nations Cups in the five disciplines, dressage, jumping, eventing, driving and vaulting. In Aachen world-class equestrian sport meets a very special atmosphere. And this attracts around 350,000 spectators from all over the world to the Aachen Soers every year to experience the "World Equestrian Festival", as the organizer calls the tournament itself. The audience is excited about every single rider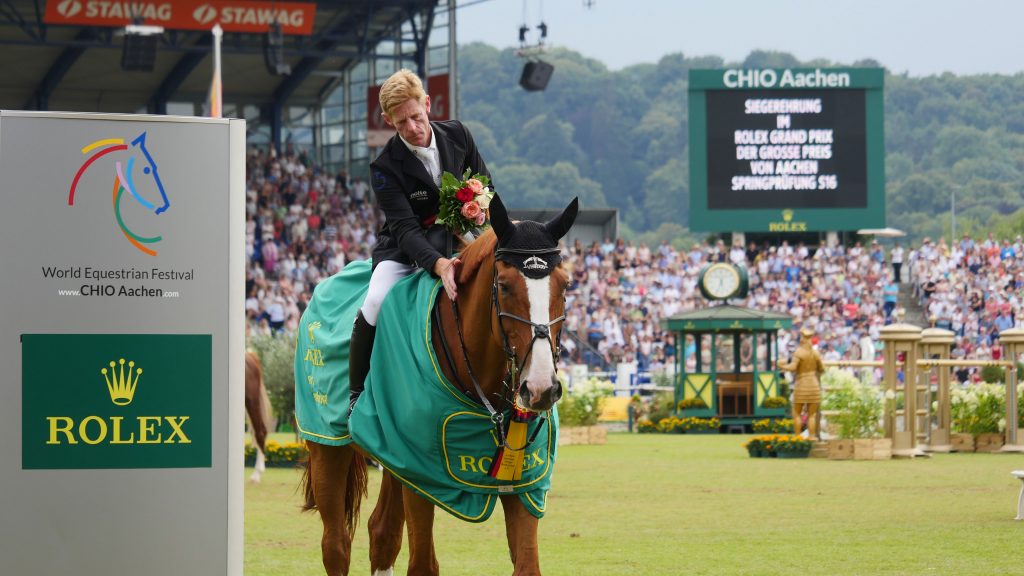 The CHIO Aachen is a very special tournament for me, I'm really looking forward to Aachen. It starts when you drive to the parking lot, where you are greeted by name. The viewers here, who support you already extremely."
Marcus Ehning, winner Grand Prix Aachen 2018
Hand on heart: Is the audience really important? "First and foremost, of course, I have to do my job and focus on the horse," says Marcus Ehning. But when you have experiences like last year, after the Nations Cup or the Grand Prix with Standing Ovations and then thousands of people celebrate one, that's good for the soul. "
Before the second competition week starts with the disciplines jumping, dressage, driving and eventing, the CHIO lures with an extensive side events. There is the concert "Horse and Symphony", with many show acts combined with live music by a symphony orchestra, but also an open house. Every year, there are at about 30,000 visitors, because all disciplines present there, as well as the partner country, this year France and everything is free.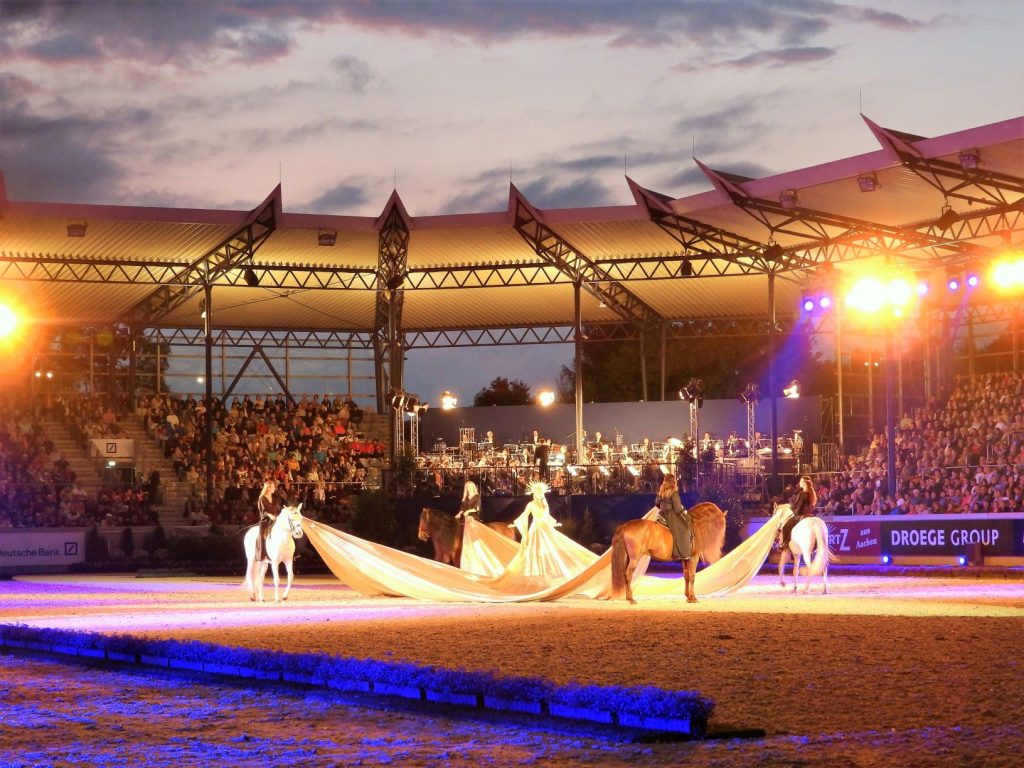 "Horse and Symphony" in the blue light of the setting sun of the Aachen Dressage Stadium.
So many equestrian disciplines in one place - that's only available at the CHIO Aachen